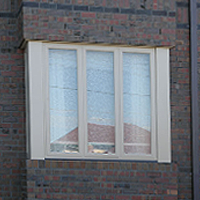 Benefits of Aluminium Casement Windows
April 13, 2016
There are many areas to consider when designing a new home, or when remodeling an older one, but there are some particular areas of buildings that often don't get the attention and consideration they deserve, the windows. There are many types of windows, but most people still have the original ones that came with their home, these are often ones that require you to manipulate the handle and then lift up to open it.
Thankfully, there are other windows that are much easier to use and have more appeal and value to home decorators, these are aluminium casement windows. While there is no perfect window design, they all do have their own benefits and disadvantages, but for casement windows there are definitely more pros than cons.
Aluminium Casement Windows
One of the best benefits of casement windows is that you can put them in any room of the house, because they are hinged at the side and can open outwards easily. Unlike, lift-to-open type windows and the slide open type that have their limitations of ease of use, such as above the kitchen sink or in the shower. It can be a struggle to open and close them, especially if dirt or debris get into the tracks, this makes them difficult to open. Theses can even jam and get stuck.
That is a problem many have experienced – stuck shut or jammed open sliding windows, and it's frustrating to try and 'unstuck' a sliding type window when it gets jammed open and won't close. You will never experience this problem with aluminium casement windows, because they swing open and don't slide. Another benefit of this type of window is the sheer variety of attractive design features that are possible, and these can be custom-made to fit any window size, to achieve your exterior or interior design theme.
Besides, being easy to open and available in many styles to choose from, casement windows offer excellent ventilation, because they can open the window space from top to bottom, completely, not like double-hung windows, which can only open half way. This allows more light to enter the room and lets you fully air-out the house. However, sliding windows can be used in tight areas where casement windows can't, which leaves the final decision of window type to install to feasibility.
You can learn more about the benefits of commercial and residential of aluminium windows and doors by visiting Austral Aluminium Products, we have designed a whole range of high-quality aluminium products that will fit perfectly into any commercial or residential building.
Austral Aluminium Products
4/1497 Sydney Road, Campbellfield
P: (03) 9357 4177
F: (03) 9357 4155
E: sales@australw.com.au
Optimized by NetwizardSEO.com.au